The below fake news/posts are from journalists, media organizations, lawyers etc.
1. Posting old videos as new – Saba Naqvi 
She posts a month old video and claims its from Ayodhya during the lockdown period

False information on availability of Hydroxychloroquine
2. A lot of Jamaat Supporters posted a picture with clarifications and chronology where they said there was no rule of not gathering on the 13-14th march when thousands of their supporters organized the event. But here is the official order from Delhi Govt on 13th of MARCH. Hence, incorrect claims. 
3. Rana Ayyub said it was Punishment for labourers for leaving the lockdown. The picture is 5 days old from her tweet and it was about lockdown violators.
Rana Ayyub has been using social media to spread hate comments like these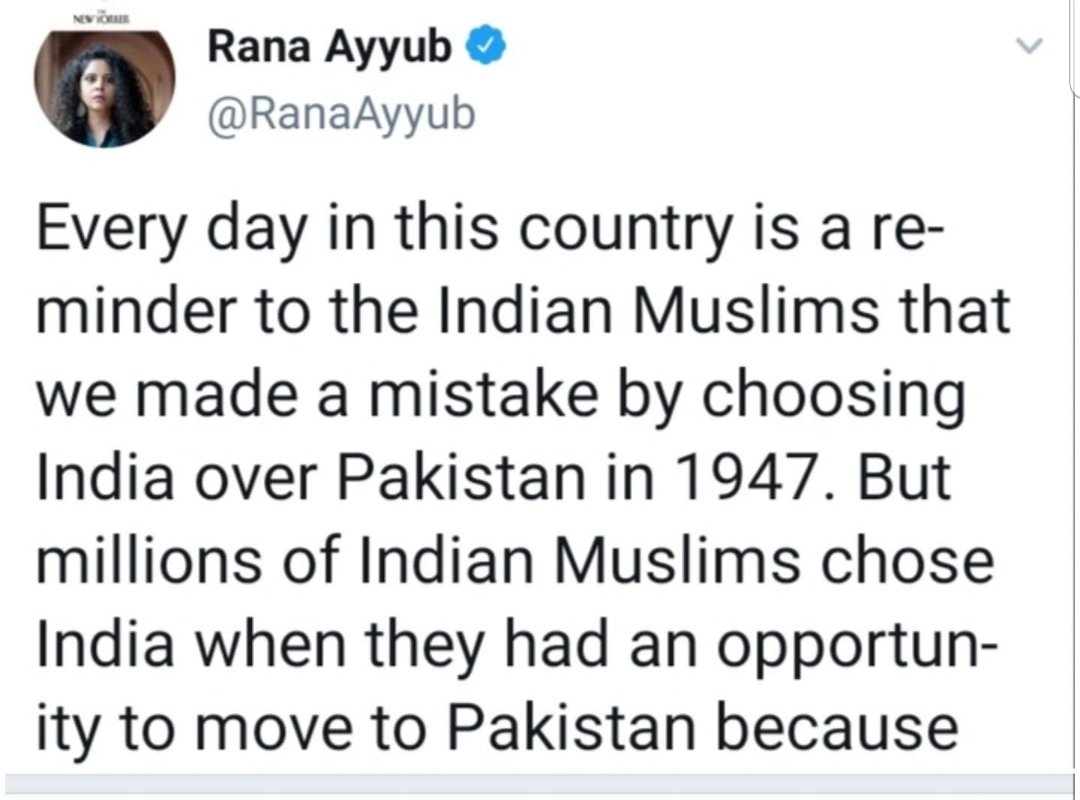 4. Quint wrote on 26th Mar – India was in stage 3 – community transmission and govt is not making it official. They claimed the doctor is from PM's official taskforce said it.

Truth – The Person is not on official task force list 

The person is not a "Medical" doctor 🙂 He is a PhD in Quality mgmt.

Dr Girdhar Gyani later commented that he was quoted out of context. The letter below by AHPI.  After some time, Quint later changed the article to say "India may be in Stage 3 …" 😀

5. Some guy claimed there were no thermal checks on India's International Airports. This is the usual way to take on the government. 
Airport Authorities destroyed his claim by showing him the proofs.

6. The Wire Editor – says Yogi Adityanath insisted large Ram Navmi fair amidst the lockdown. They attributed the quote to some Mahant Paramhans.
Truth – the fair was already canceled on Mar 20 by the UP govt. Mahant Paramhans had already been expelled from the trust in Nov 2019.
7. RealReport – Another Anti Govt News channel
Says Ram Navmi fair was organized with Thousands. They want to take on on the govt with another fake news.
They were reporting a 2017 news in 2020 April 🙂
They later deleted and apologized.
8. NDTV Said people are eating snakes due to lack of food
They later updated their story and said "The main focus of the story was wildlife crime. " LOL
9. Scroll.in said children are eating frogs due to lack of food
10. Telegraph and Logical Indian said an upper caste man refused food cooked by a dalit. 
Used images from RSS food distribution.
Later the man was found as Seraj Ahmed and issue was brushed aside.
Btw it's true that RSS is feeding several people but the agenda to show them or blame higher caste was busted.
https://www.news18.com/news/india/lodged-at-quarantine-centre-man-booked-for-refusing-to-eat-food-cooked-by-dalit-village-head-in-ups-kushinagar-2576365.html
https://www.ndtv.com/india-news/coronavirus-case-against-uttar-pradesh-man-for-refusing-meal-cooked-by-dalit-village-head-2211239
11. Prashant Bhushan  says a mother thew 5 children into river due to lack of food during lockdown
Truth: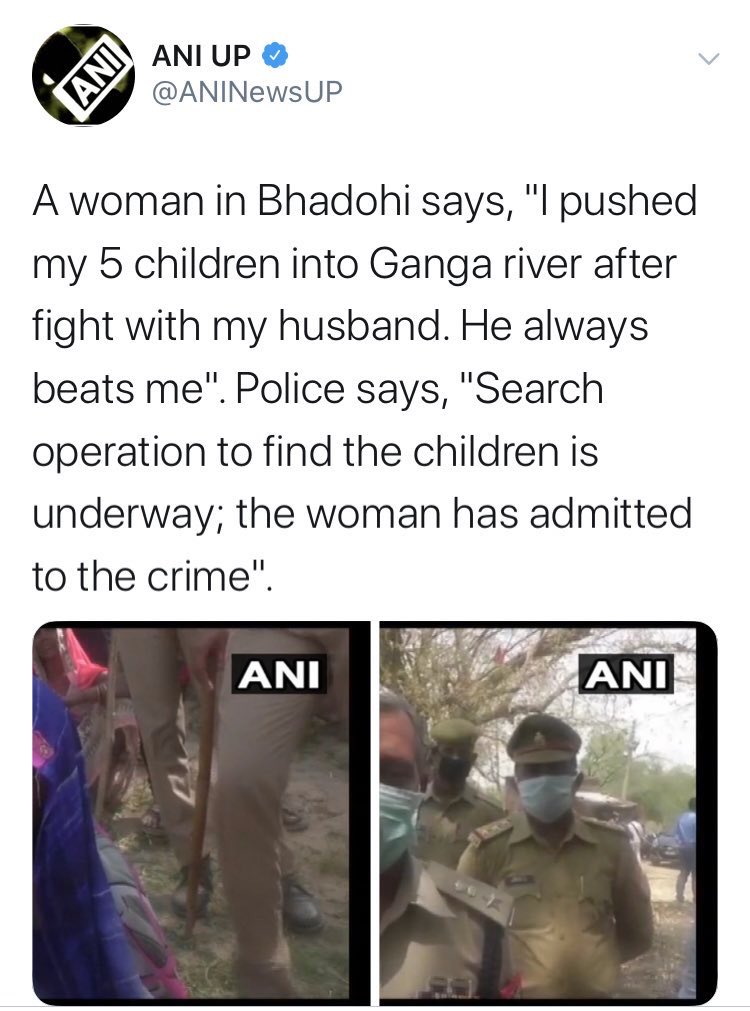 He has also shared news of children eating frogs and other fake stories. Beware of the agenda.
In these times, media and other organizations must leave their political inclinations aside.Also people like these who spread hate an justify violence against doctors and police.
The common Whatsapp forwards can be fact-checked from the governments official handle. https://twitter.com/PIBFactCheck 
Urge you to check this before sharing anything further.